Jedidiah Esposito — Learning Architect based in Seattle, WA
Working closely with my colleague Justin Jeffress (https://twitter.com/SleepyDeveloper) I scoped, designed and developed this (https://alexa.design/4conversation) self-paced online course aimed at helping transition the Alexa Developer community away from building transactional and branching voice experiences, toward more natural conversational ones.
The course is split into two major sections – the first aimed at exposing the nuances of conversation and challenges involved in designing for them, and the second aimed at addressing each challenge step-by-step through the design and development of a working Alexa skill.
Take a look and build something cool!
For

Alexa Developers, Amazon.com
Role

Learning Manager, Alexa Developer Education
Date

10/04/2018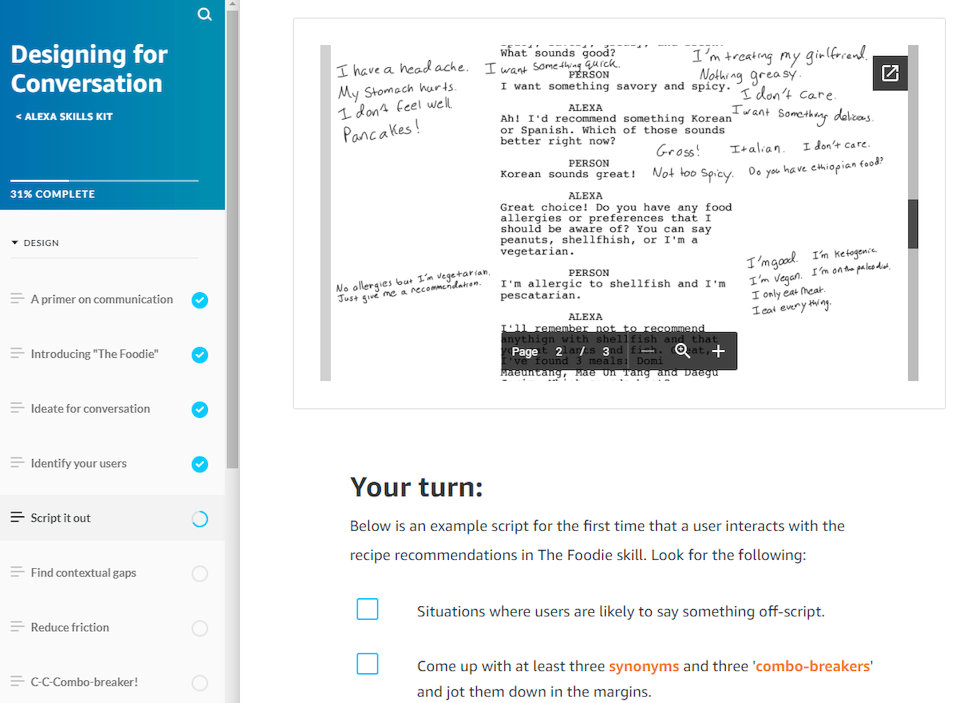 Next
Alexa Skill: Kara and Nate